Induo delivered the hardware solution featuring Encore Networks EN4000-IE and enCloud
Encore Networks today announced that, in partnership with its distributor Induo, the company powers the City of Stockholm's new Smart & Connected Lighting Project to modernize and streamline the city's outdoor lighting.
The City of Stockholm aims to be "The World's Smartest City" by 2040 in an effort to lower its carbon footprint while improving service levels for its residents. The Smart & Connected Lighting Project contributes to the city's smart infrastructure for future IoT investments to lay the foundations for a smart lighting ecosystem.
In 2020, in a first pilot project, 180 lights have been connected and converted to LED lighting. Encore Networks, in partnership with Induo, provided the hardware, management platform, via enCloud, and gateway solution, replacing an outdated and very inflexible solution.
Encore Networks EN4000-IE Industrial Edge Routers communicate with energy meters and offer various I/O, GPS, and more. The routers' ruggedized design and multiple interfaces can be used for a wide range of SCADA (supervisory control and data acquisition) applications and utility services.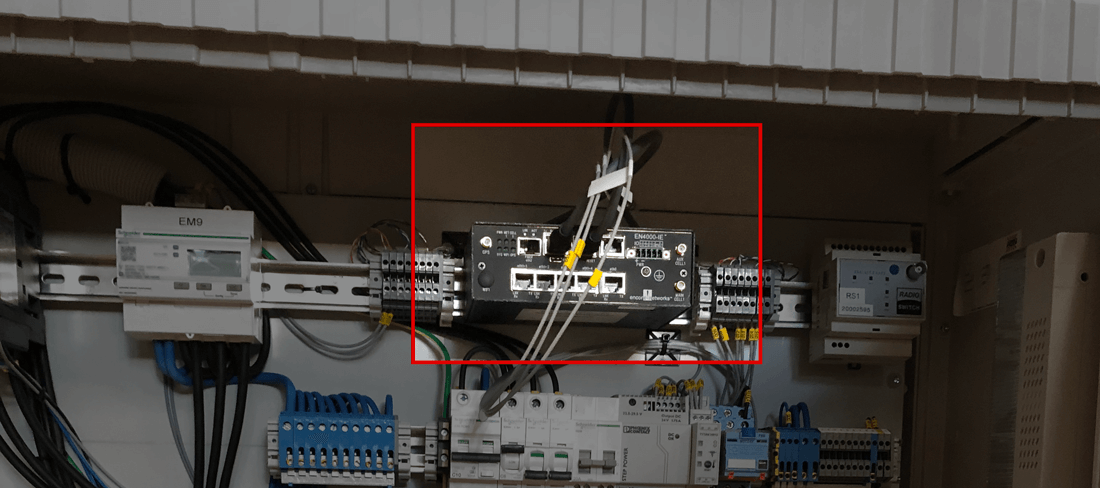 According to the City of Stockholm's specifications, Induo and Encore Networks developed a custom solution featuring:
System adaptations to be able to read as many as nine electricity meters in each cabinet;
Increased number of alarm connections on the routers;
Ability to monitor if a contactor is switched on/off;
Ability to see if someone is working in the cabinet;
Ability to detect broken fuses or if something overheats;
Conversion of signals to TALQ2 protocols.
"Our custom solution enables the City of Stockholm to visualize all electricity meters in our platform", explains Matt Jameson, Technical Sales Director EMEA at Encore Networks. "Not only can staff see the cabinets' locations and status on a map, but it also gives them the ability to control power and handle alarms remotely via our enCloud platform."
Faster response times, reduced maintenance, cost savings and a decrease in carbon footprint are just some of the many benefits of smart lighting – an important step for the City of Stockholm to becoming one of the world's smartest cities.
About Induo
Induo is a distributor of communication products and solutions with extensive experience in communication systems. Founded in 2008, Induo's vision is to make wireless connections the natural choice when security and quality transmission are of essence. Focusing on security, scalability and sustainability, the company's mission is to provide the best connections, so companies can increase their competitiveness and reach their goals faster. Visit the Induo website for details.
About Encore Networks
Encore Networks is a leading manufacturer of enterprise and industrial hardened routers. Encore 4G LTE Routers feature rich supporting IP, SSL, VPN, Firewall, Ethernet Switching, Legacy Copper Line Interfaces, Analog POTS replacement, and serial data to IP interworking. Made in the USA, Encore's routers are purpose built for numerous Industrial Internet of Things (IIoT) and M2M applications including SCADA, Smart Grid, Security, Transportation, Lottery, Retail and Banking industries. Encore's enCloud™ Enterprise Management System enables users to manage, monitor and configure distributed enterprises from a central location through the cloud. Encore enables companies to reduce total cost of ownership by reducing dependence on high cost wireline connections and converting them seamlessly to next generation cellular connections while protecting their embedded equipment investment.